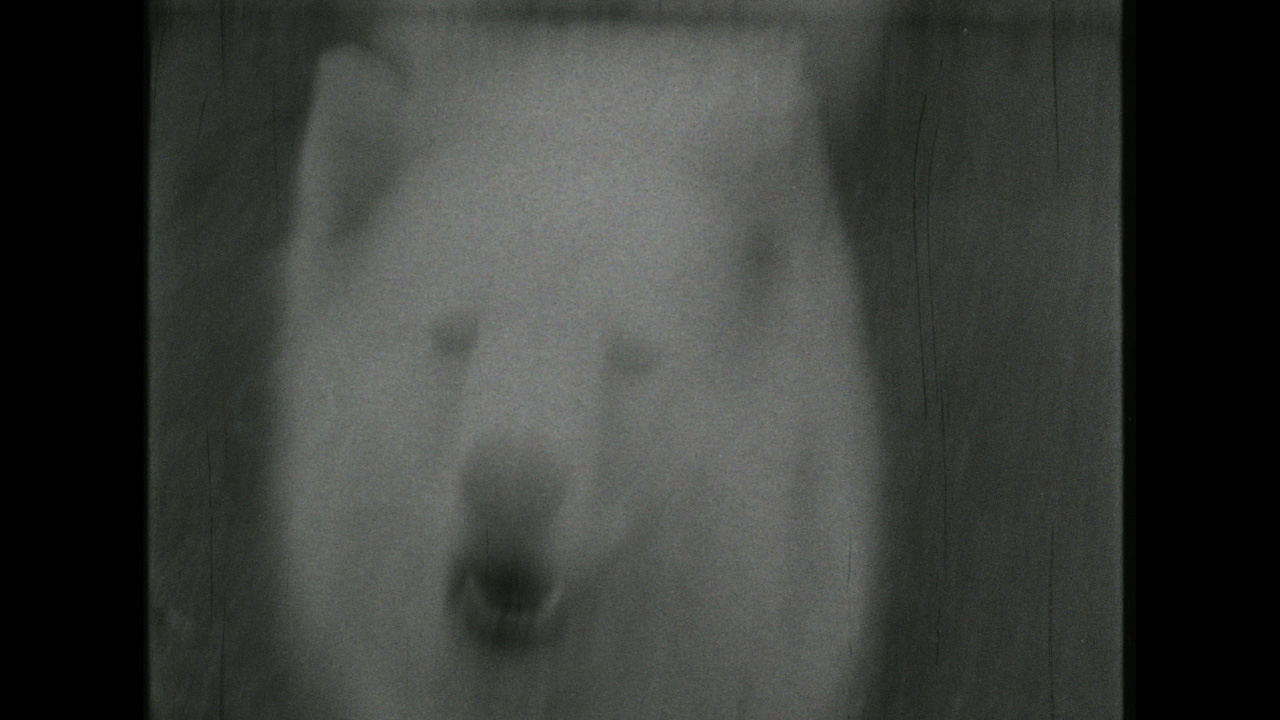 Rófurass
Bjargey Ólafsdóttir
February 6th – May 23rd 2021
"Dogs do speak, but only to those who know how to listen." – Orhan Pamuk.
This exhibition comprises drawing, photography, sculpture, film, painting and sound. There is also temporal element of light and darkness, which reveals a 16mm film transfer and phosphorus paintings. That shifts the mood of the works from pure joy to reveal an uncanny psychological undertone that runs through the works on display. The exhibition is also a book that has been made specifically for this occasion. The ghost-like Samoyed – originally bred to hunt, haul sledges, and herd reindeer, which features in the film is also captured throughout the publication. There are drawings, graphic prints and photographs of wild dogs from Lithuania, of pets and companions, and woman with a dog inside her body wanting to get out. The better we get to know humans, she seems to say, the more we find ourselves loving dogs.
Bjargey Olafsdottir studied photography painting and mixed media at Iceland Academy of the Arts and Academy of Fine Arts, Helsinki, and screenwriting and directing at Binger Filmlab, Amsterdam. She works with all media, resulting in works that often are ironic, sometimes violent or sinister, drawing on obsession and fantasies of contemporary life. Her charcters are often subjects lost in familiar yet alienating circumstances. She has made a number of critically acclaimed films and exhibited her work internationally in venues such as The Reykjavik museum of photography, The Living Art museum in Reykjavik, Kunstverein, Munich, KunstWerke, Berlin, Galaria Traschi in Santiago, Chile and Färgfabriken Norr in Östersund, Sweden.
Curator: Jonatan Habib Engqvist
We want to thank:
Launasjóður myndlistarmanna
Bor ehf.
Heiða Sólrún Ármannsdóttir and family