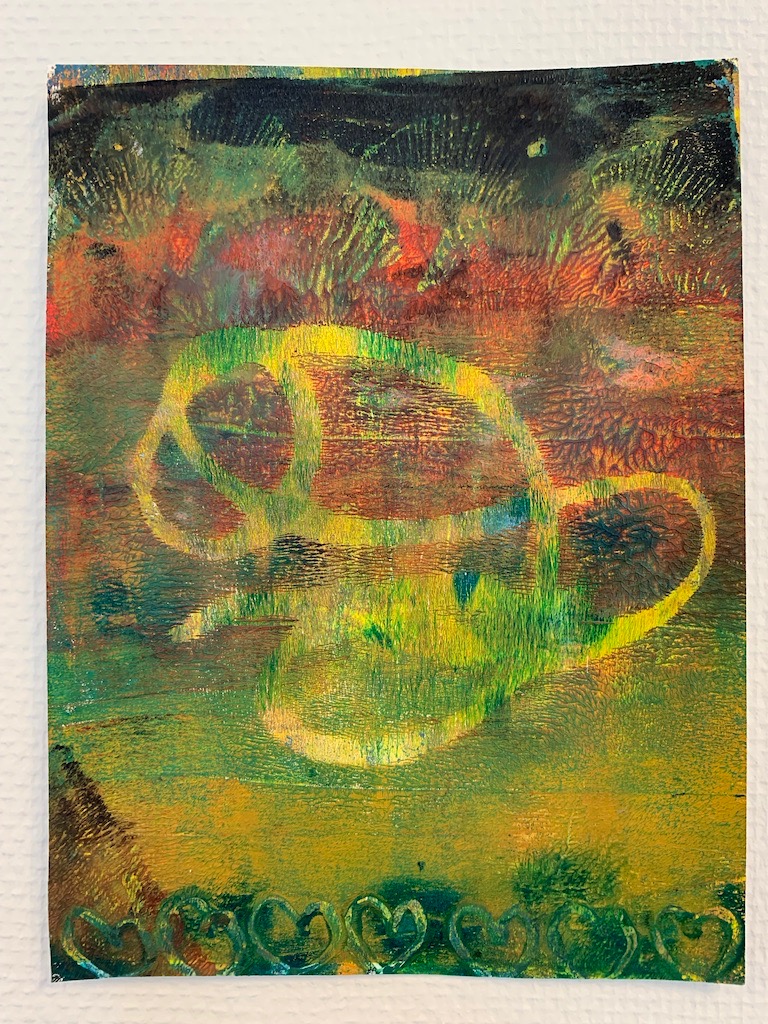 5th of December at 14:00
Creative print workshop
Postponed due to Covid-19
Alda Rose will lead a workshop in creative workshop on December 5th at 14:00 in LÁ Art Museum.
You will get a chance to try out different ways of printing, using everyday materials and make your own patterns on paper to take home with you.
Because of Covid-19 we can only allow 10 people in total in the space and you will need to register by sending an e-mail to listasafn@listasafnarnesinga.is
Botanigrafía
We are working with artist Viktor Pétur Hannesson who lives in Stokkseyri. He has been developing his technique where he is using the local herbs in making artwork with printing.
LÁ Art museum will both offer workshop in the museum as well as Viktor Pétur driving to the schools in the county.
For more information write to: listasafn@listasafnarnesinga.is